FOUNDER | LEAD INSTRUCTOR | MOVEMENT COACH 
CERTIFIED PERSONAL TRAINER
CERTIFIED BARRE INSTRUCTOR (PRENATAL)
CERTIFIED PILATES INSTRUCTOR (ALL MACHINES)
Bx Studio was born through years of self-discovery, exploring and countless hours of physical training.
Gasia's journey through physical activity started young. With a strong focus on her health and staying in shape, she was part of the community track and field team until the age of 17. Shortly after, she discovered boxing, the ultimate cardio workout that engages the entire body, burns fat, all while having a fun and effective workout.
Eight years later, having moved to a new neighborhood in Montreal and still in search of new and different ways of physically challenging herself, she tried her first barre class, and instantly fell in love. Barre consists of muscle sculpting, core conditioning, and deep stretching, all while improving your mind-body connection. Unquestionably, boxing and barre became part of her fitness routine.
"I couldn't find what I was looking for, all under one roof, so I created it. Bx Studio is a place that is designed to empower its members and give them the results that they desire.
From the high-intensity aspect of boxing to low-impact toning of barre, we have created an ideal workout routine combining the best of both worlds."
Challenge yourself, and come "Raise the Barre" on your physical health.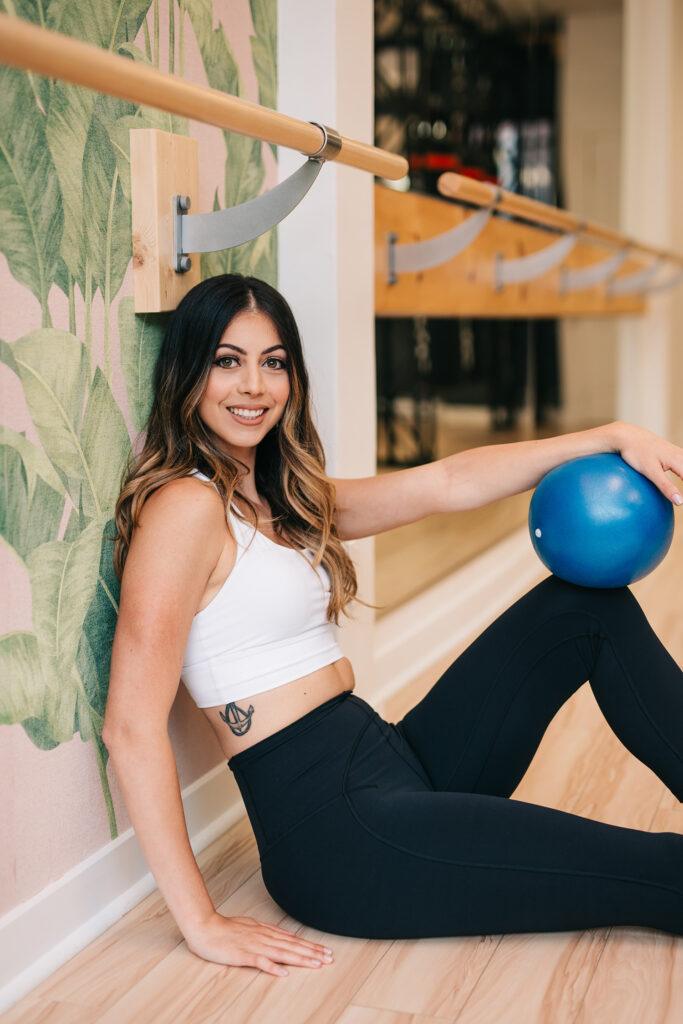 CERTIFIED PERSONAL TRAINER
REGISTERED YOGA TEACHER (200 HR)
Tatyana has been involved in sports for as long as she can remember. Her journey started young, with ballet, gymnastics and figure skating. Later in her fitness journey, she found motivation and passion through weight and strength training.
She got her personal training certification in 2016 and her corrective conditioning in 2017.
Her knowledge of different types of sports and exercise is what brings her expertise and uniqueness to her classes. Her love of physical health and fitness is what drives her to improve herself and learn more everyday.
CERTIFIED BARRE INSTRUCTOR
Maria's passion for physical activity started from a young age with soccer. She continued playing for many years. Always searching for a physical challenge, she has additionally trained with HIIT classes, circuit trainings, and yoga classes.

In 2019, she discovered barre at Bx Studio. Combining the best aspects of all of the workouts she has done, barre quickly became her favorite. She decided to get certified and become a leader to elevate the community. She loves to use props in order to add variety to her workouts. Come meet her at the barre!
CERTIFIED BARRE INSTRUCTOR
Nancy's love for barre stems from her background and love for ballet and dance. She attended various classes at the National Ballet School, well into her adulthood.
From a young age, her family introduced her to many sports and the importance of staying fit. She loves music and is trained in piano.  She obtained her certification in 2018, in the hopes of creating energized classes to make each workout flow with the rhythm of the music. Meet her at the barre and pulse away to the beat.